Kids love splashing around in a pool on a hot summer day but a pool can be an expensive addition to a building project.
When budget is a concern, it might be hard to decide whether to add one or not.
If you are in process of doing drawings for a building project with a view to submitting a Development Application (DA) to Council, we would advise that you take the plunge  and position a pool on your plans.
This will ensure that the house design will consider the pool in the overall planning of your property.
In particular, the kitchen, dining and living areas will be oriented to take advantage of the relationship with an outdoor alfresco area and the future pool.
Keep in mind, once your DA has been approved, you are under no obligation to add the pool in the construction phase.
Depending on the size and method of construction or fabrication (pools can be concrete or preformed fibreglass) a pool can be added in the future – or not at all.
Even if you have no intention of ever putting in a pool yourself, having a DA consent for one will be a great selling feature for a potential buyer if and when you decide to sell.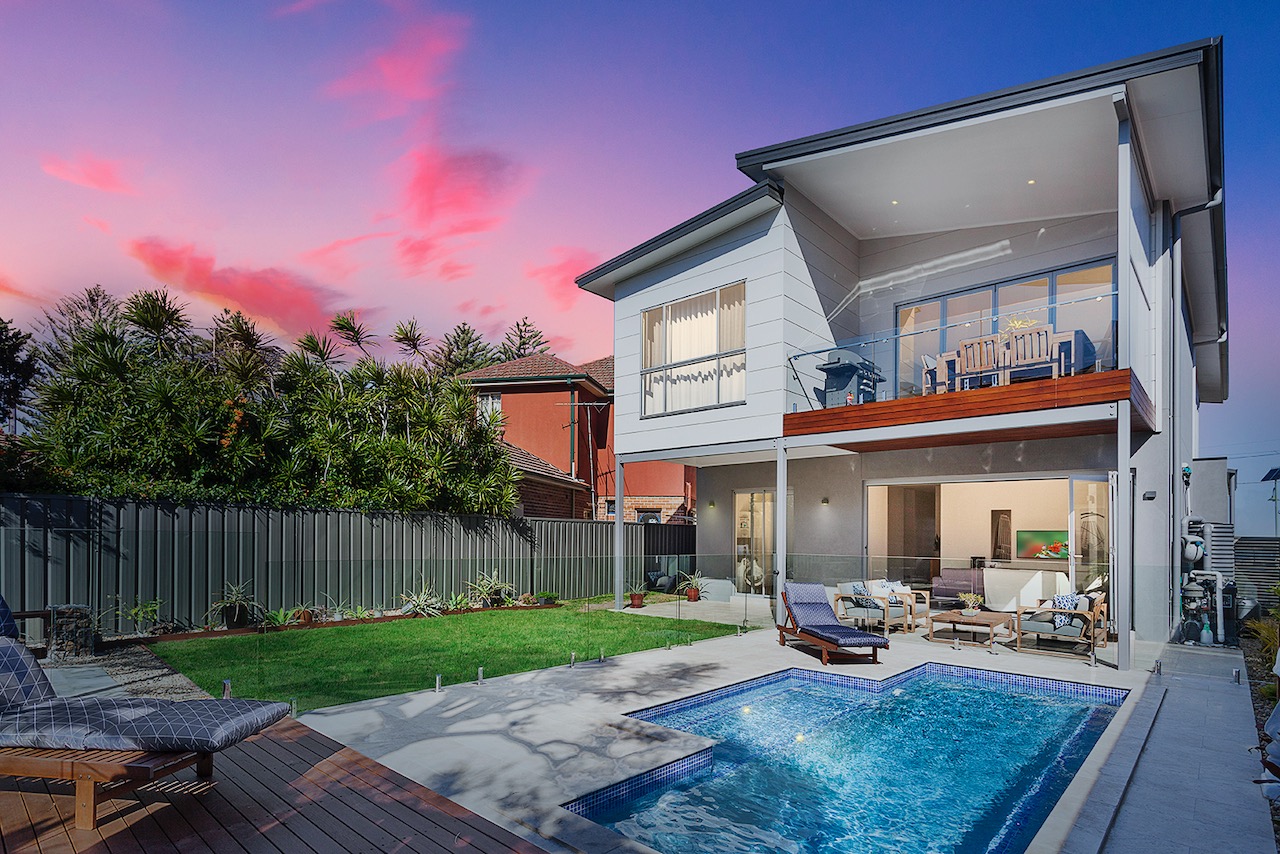 OTHER CONSIDERATIONS
Before you make the final decision, spend some time weighing up the happy lifestyle experience of family fun in the backyard vs the reality of safety concerns along with the ongoing expense of pool maintenance.
For questions about a pool, a renovation or building new – especially on a steep block, please book in for a free consultation.